Wellington Square
A fancy place for those who desire comfort.
Community Room
Pet Friendly
ADA Accessible
---
Laundry Facilities
Fitness Center
Gas Included
---
Electric Included
Water Included
Trash Included
---
Sewer Included
Accepts Section 8 Vouchers
Limited gated surface lot with one parking space for environmentally friendly vehicles.
**Amenities, features, unit information, and extras vary depending on the property type.
Green efficient building

All designs, plans, specifications, sizes, features, dimensions, materials and prices are for graphic representation only and are subject to change without notice. Rooms, dimensions and square footage are only approximations and are representative only and the Developer/Owner serves the right, without notice or approval, to make changes and substitutions to or remove features, materials, appliances and equipment itemized herein. E. & O.E. September 2018
Range: Electric
Cabinets: Wooden and renovated
Flooring: Allergy-free hard wood laminate
Closets: Standard reach-in
Cable ready
Refrigerator

Air ConditioningDishwasherSmoke FreeMicrowave

---
Range: Electric
Cabinets: Wooden and renovated
Flooring: Allergy-free hard wood laminate
Closets: Standard reach-in
Cable ready
Refrigerator

Air ConditioningDishwasherSmoke FreeMicrowave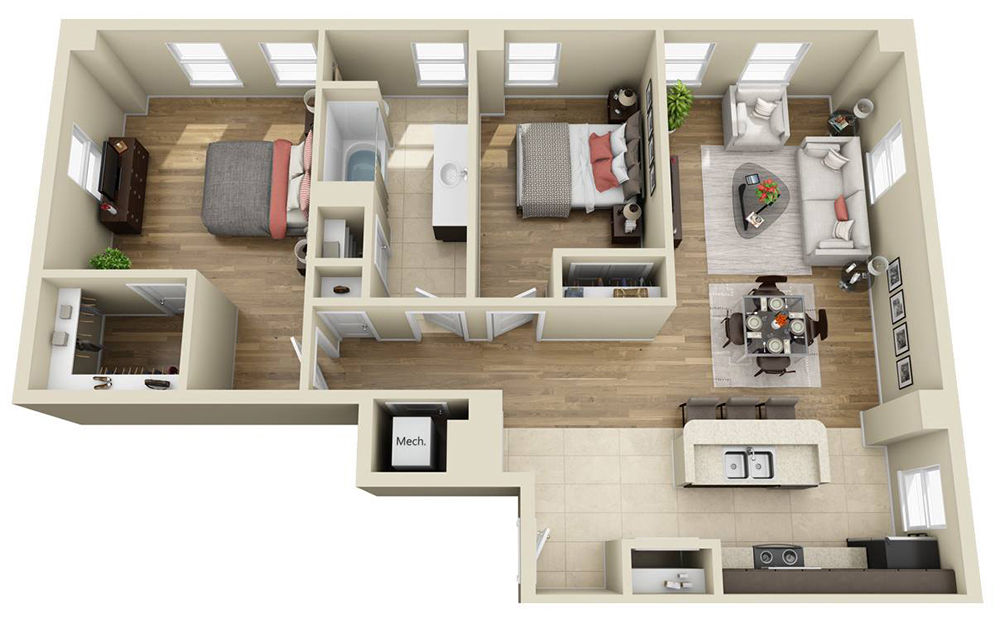 ---