Village of Royal Oak
Senior
A fancy place for those who desire comfort.
Community Room
Pet Friendly
ADA Accessible
---
Laundry Facilities
Fitness Center
Water Included
---
Trash Included
Sewer Included
Accepts Section 8 Vouchers
---
Open parking off street and assigned covered car ports available for apartments in mid-rise. Cottages have one car garage.
**Amenities, features, unit information, and extras vary depending on the property type.
Contact property management for application
Library
Arts & crafts room
Game/billard room
Visiting doctor's office
Common areas (salon, sundry shop, lounges)
Healthy dinners served in the dining room
Elegant lobby with a fireplace
Wireless emergency call system
Media room (movies, sports, Wii)
Resident activities
Transportation available

All designs, plans, specifications, sizes, features, dimensions, materials and prices are for graphic representation only and are subject to change without notice. Rooms, dimensions and square footage are only approximations and are representative only and the Developer/Owner serves the right, without notice or approval, to make changes and substitutions to or remove features, materials, appliances and equipment itemized herein. E. & O.E. September 2018
Range: Electric
Cabinets: Mahogany wood
Flooring: Vinyl and carpet
Cable ready
Refrigerator with a frost-free freezer
Complimentary storage
Some walk-in closets

Air ConditioningIn-unit Washer DryerSmoke FreeGarbage Disposal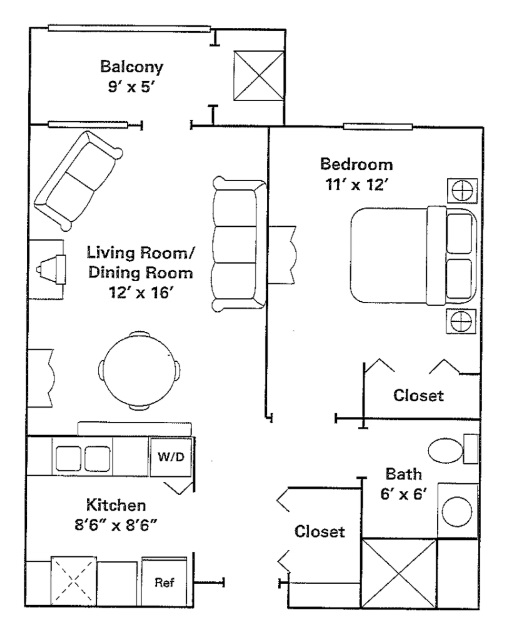 ---
Range: Electric
Cabinets: Mahogany wood
Flooring: Vinyl and carpet
Cable ready
Refrigerator with a frost-free freezer
Complimentary storage
Some walk-in closets

Air ConditioningIn-unit Washer DryerSmoke FreeGarbage Disposal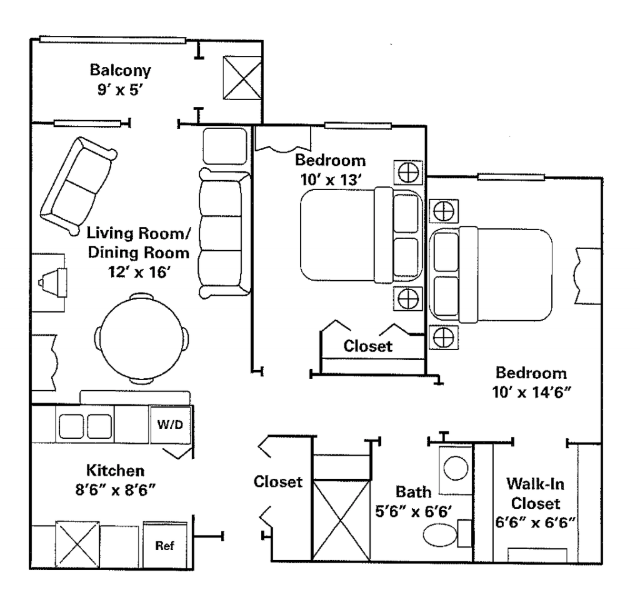 ---
Range: Electric
Cabinets: Mahogany wood
Flooring: Vinyl and carpet
Cable ready
Refrigerator with a frost-free freezer
Complimentary storage
Some walk-in closets

Air ConditioningIn-unit Washer DryerSmoke FreeGarbage Disposal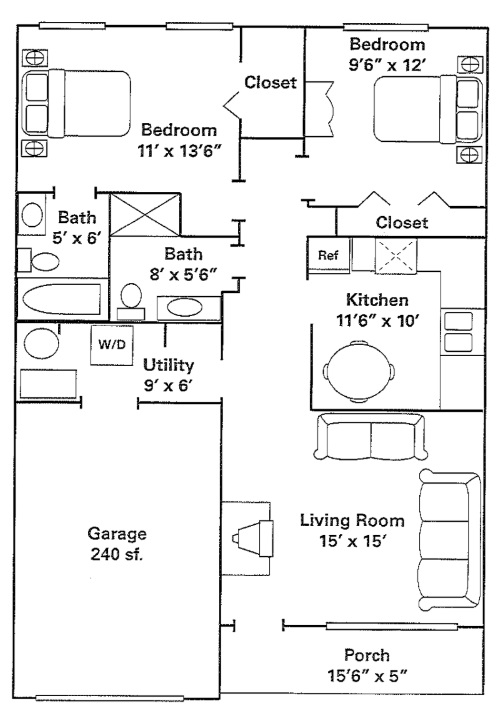 ---
2 Beds
2 Baths
1039 sq ft
Cottage Style - Range: Electric
Cabinets: Mahogany wood
Flooring: Vinyl and carpet
Cable ready
Refrigerator with a frost-free freezer
Complimentary storage
Some walk-in closets

Air ConditioningIn-unit Washer DryerSmoke FreeGarbage Disposal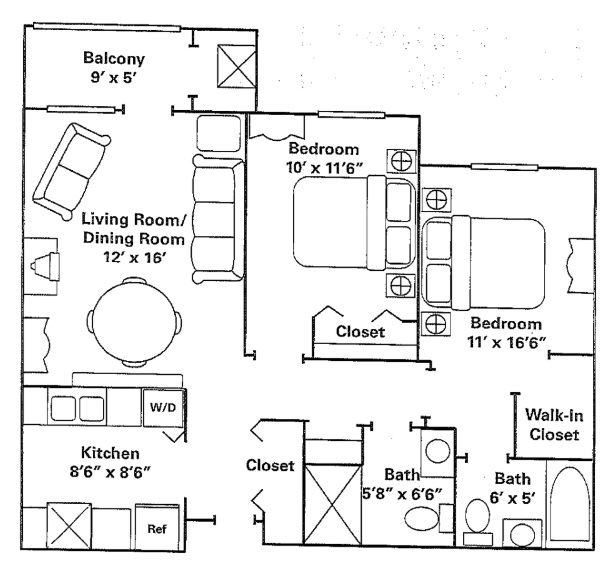 ---